Model Search
Little Miss TutuPink Cutie~October 2019
Start sending those pictures in and let's have some TutuPink Cutie fun!!

*FREE entry*

To enter, please send 1 photo of your TutuPink Cutie to customerservice@tutupinkboutique.com

Contest Winners:
There will be 1 winner chosen by TutuPink judges and 1 winner chosen by Facebook Fans. ~Ages 6 months to 8 years old~ This is based on contestant's CURRENT age. Winners will receive a boutique item of TutuPink's choice shipped to them! The winner's pictures will be featured on our website and our social media pages. One Winner is selected by a panel of judges and not by Facebook likes, however we LOVE to see support for all of the cuties entered so tell your family and friends to show support. A second winner is selected by the most Facebook Fan likes!

Dates & Details:
• Contest begins Monday, September 23, 2019 and last day to enter is Friday, October 4, 2019 at 10pm CST- sharp, no exceptions.
• All photos will be uploaded to Tutu Pink Boutique's Facebook page by midnight Saturday, October 5, 2019 and the winner will be announced on Tuesday, October 8, 2019. Email photos with child's name, age, and date of birth to customerservice@tutupinkboutique.com
• Everyone has until 10pm CST on Friday, October 4, 2019 to enter the contest. Facebook voting ends Monday, October 7, 2018 at 8 pm CST! Winner will be announced Tuesday, October 8, 2019.
• Rude or inappropriate comments will not be tolerated, and you will be banned from our page if we see any.
• TutuPink's Little Miss October winners must submit a quality photo by email within 10 days of receiving her new Tutu Pink Boutique merchandise (*does not have to be taken by a professional) to customerservice@tutupinkboutique.com and give permission to use for marketing purposes.
• Winners will be announced on Tuesday, October 8 , 20198!
• You may enter any photo; you do not have to be dressed in TutuPink attire.
• This contest is for girls only.
• 1 photo image per child. Photo collages are not allowed.
• Contest open for ages newborn to 8 years old.
• You must "Like" Tutu Pink Boutique's Facebook page to enter, no exceptions! You may also follow us on Instagram @tutupinkboutique if you do not have Facebook and also Pinterest!
Good Luck, we can't wait to see your TutuPink Cutie!!
*You may enter as many times as you like until you win. You may win one month per year so if you win in 2019 you will have to wait until 2020 to enter for the new year. Winner's photos do not have to be taken by a professional, however higher quality photos have a greater chance to be considered for product modeling throughout our website. TPB models are BRAND REPS and winners must actively promote Tutu Pink Boutique for a minimum of 90 days. Promotion examples include liking posts, commenting on posts, sharing posts, and tagging Tutu Pink Boutique in posts on our social media sites. We are active on Facebook, Instagram, and Pinterest. Models who do not participate in promotions will not be considered for future opportunities.

Disclaimer: By sending and submitting a photo you are giving TutuPink Boutique permission to post the photo on Tutu Pink Boutique's public social media pages and tutupinkboutique.com. All photos will become the property of TutuPink Boutique and will be used as part of this competition and can be used for general marketing purposes. LIKE generators are PROHIBITED! We do not take lightly to anything compromising the integrity of our contests. Anyone caught breaking the rules will be immediately disqualified and this includes "Like for Like" votes! Any contestant soliciting and receiving "Like for Like" votes and comments will be disqualified. (We do realize sometimes people vote and ask for the favor in return however, please do not actively solicit these types of votes on our Facebook page). Please note, in most cases giveaways include our samples and displays and may contain small imperfections. By entering you agree to indemnify, defend and hold Tutu Pink Boutique and its employees, agents, officers, and directors harmless against any and all claims, costs, suits, and damages, including attorneys fees arising out of the performance of this agreement or in connection with the management and operation of Tutu Pink Boutique, including claims, damages, and liabilities of all types.
***************************************************************************
Previous Winners: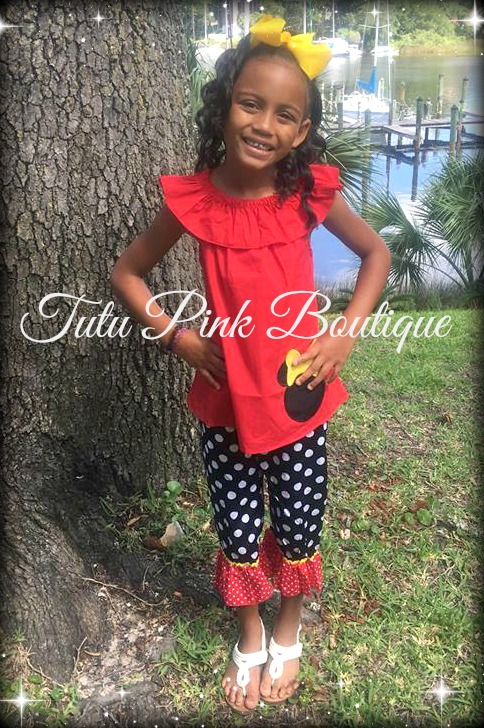 Congratulations Little Miss TutuPink Cutie~June 2018 Judge Choice
Khloe, 6 years old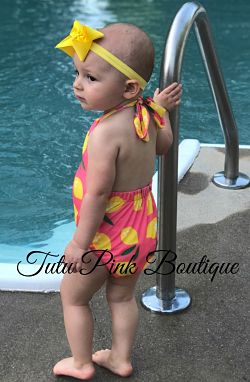 Congratulations Little Miss TutuPink Cutie~April 2018 Judge Choice
Harper, 18 months old